Private Residence
Lake City, South Carolina
24 x 30 in. | Oil on Canvas
There's nothing sweeter than a backyard wedding. The location itself brings so much meaning to a wedding day, not to mention a place the bride and groom can revisit for years and years to come. We had the honor of capturing Katherine and Corey's backyard wedding ceremony on canvas. The ceremony was held in Lake City, South Carolina on Katherine's parents' property. They couldn't have planned for more perfect weather! Katherine walked down the aisle wearing a gorgeous Modern Trousseau gown and joined Corey surrounded by their closest friends and family. Ben had a perfect view and captured their vows live during the ceremony. After the ceremony, Ben transitioned his easel to the reception location and continued painting as the celebration continued! One of our favorite moments of the reception was the spectacular fireworks show! Such a wonderful way to end such a gorgeous celebration of Katherine and Cory's wedding day!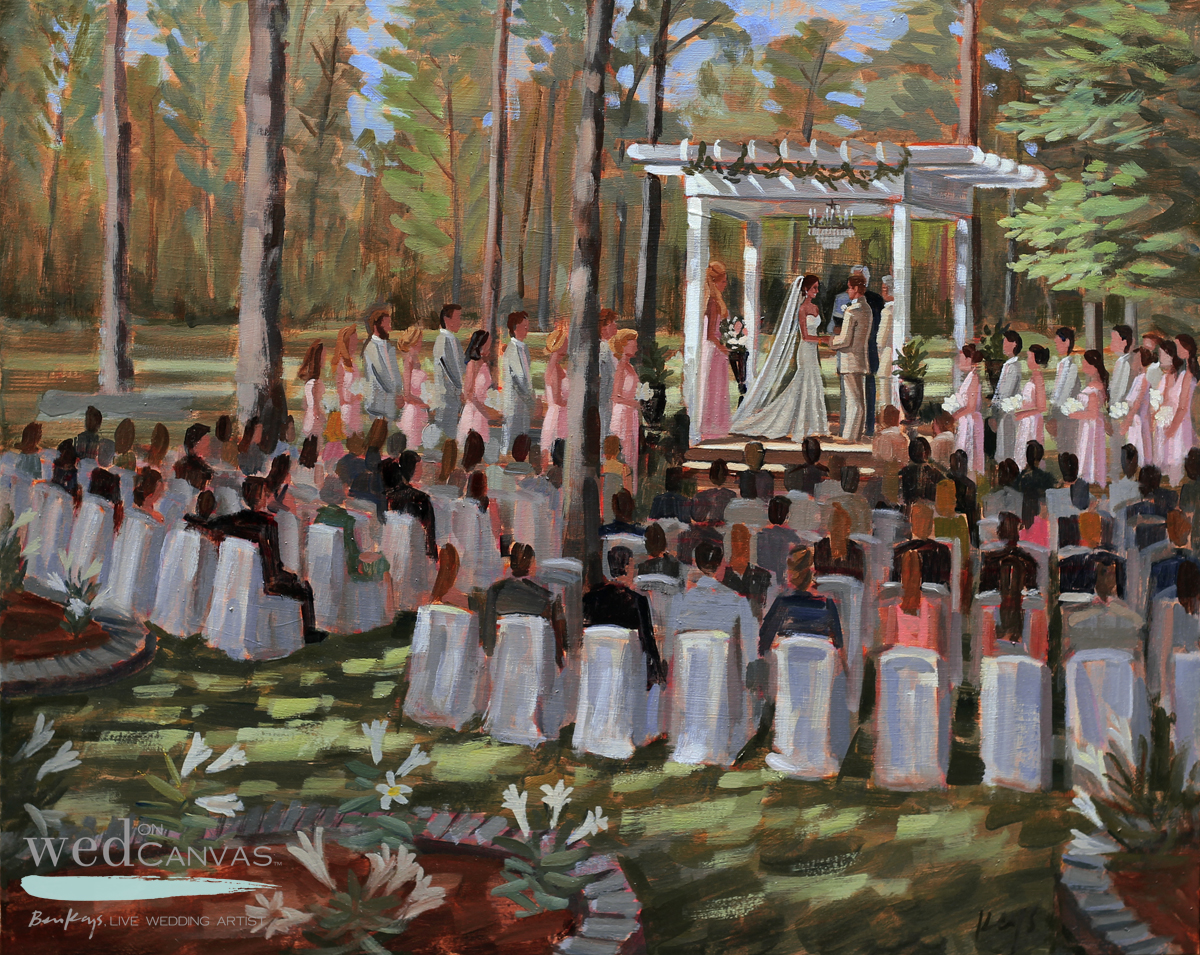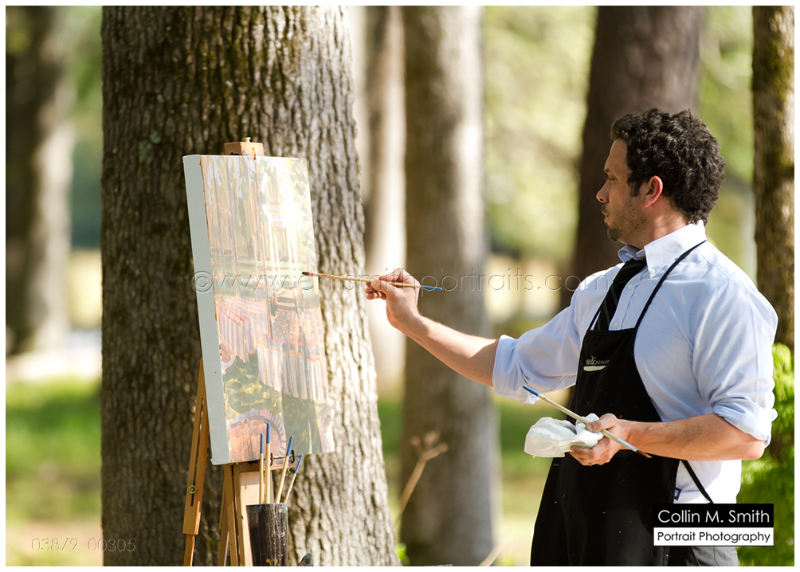 Venue: Private Residence, Marion, SC || Photographer: Collin M. Smith Portrait Photography || Videographer: Absolute Video || Band: The Mighty Kicks || Gown: Modern Trousseau