NHRMC Founders' Gala
Air Wilmington Hangar
Wilmington, NC
24 x 36 in. | Oil on Canvas
It was truly an honor for Ben to capture the New Hanover Regional Medical Center's Annual Founder's Gala back in January. The Annual Gala was hosted at Air Wilmington Hangar which is literally an airport hangar that has been transformed into a wonderful event venue space! The event raised over $200,000 to support pediatric pulmonology patients at Betty H. Cameron Women's and Children's Hospital at New Hanover Regional Medical Center. This year's Gala theme was inspired by Van Gogh's Starry Night. Salt Harbor Designs assisted with the event design which included a magnificent floral installation that mimicked the very brush strokes of a huge print backdrop of Van Gogh's piece. Needless to say, this event theme was perfect for Ben to capture with a live painting! At the end of the evening, the painting was auctioned and proceeds donated towards NHRMC. Ben had the pleasure of meeting the highest bidder and hearing the story of how their lives have been forever touched by the medical team at NHRMC. We are so thrilled to know that this painting will be hanging in such a special home!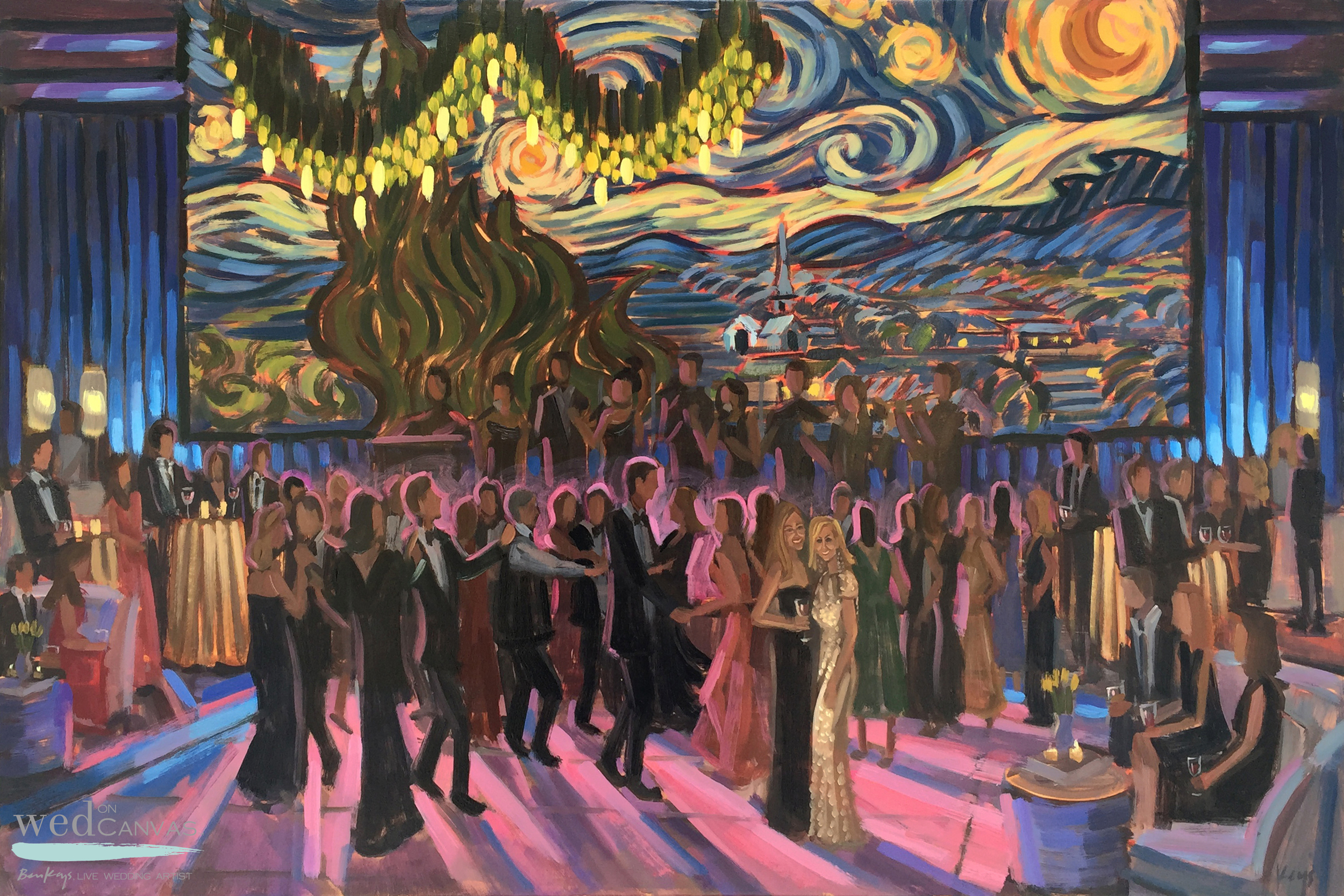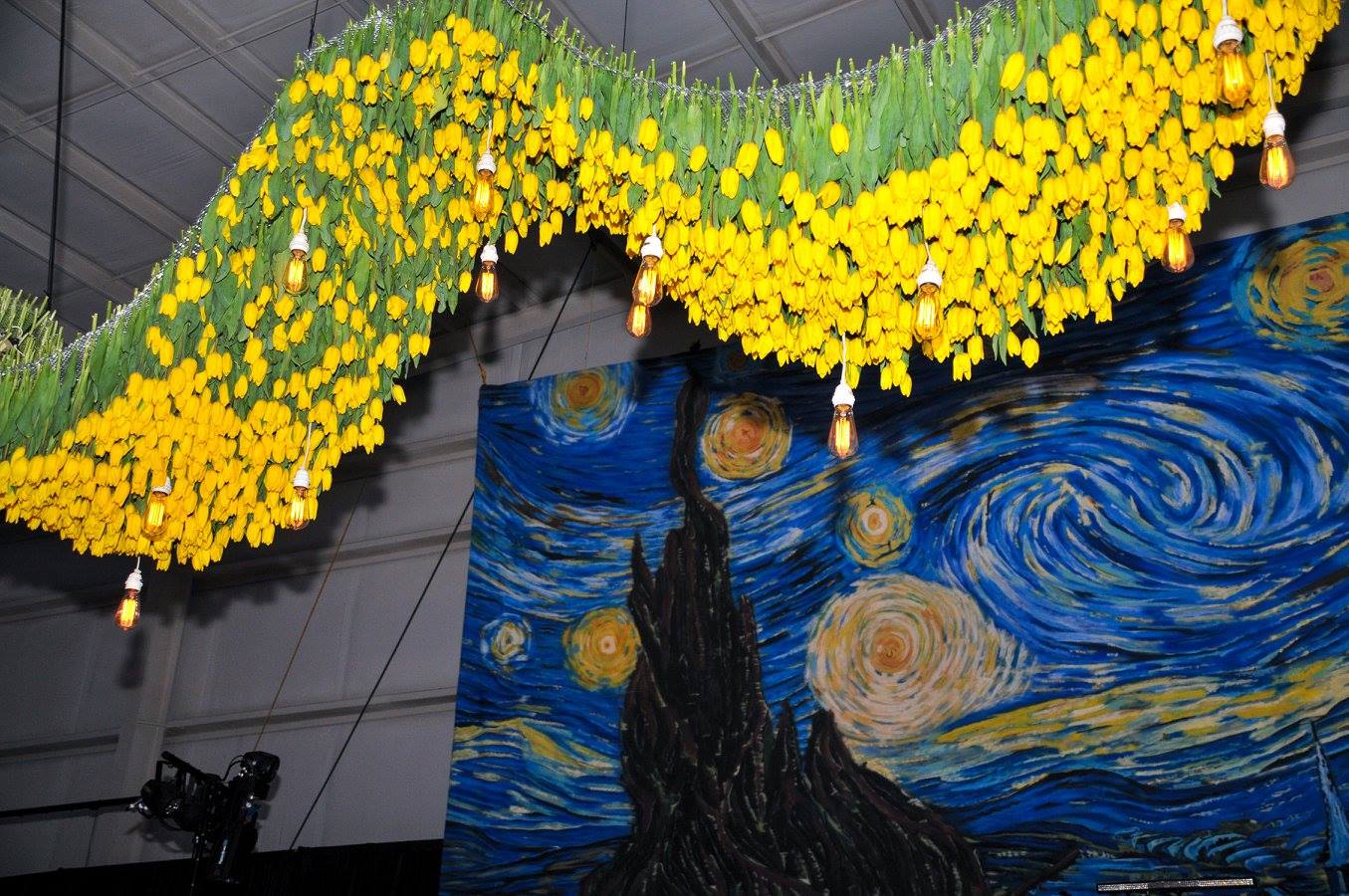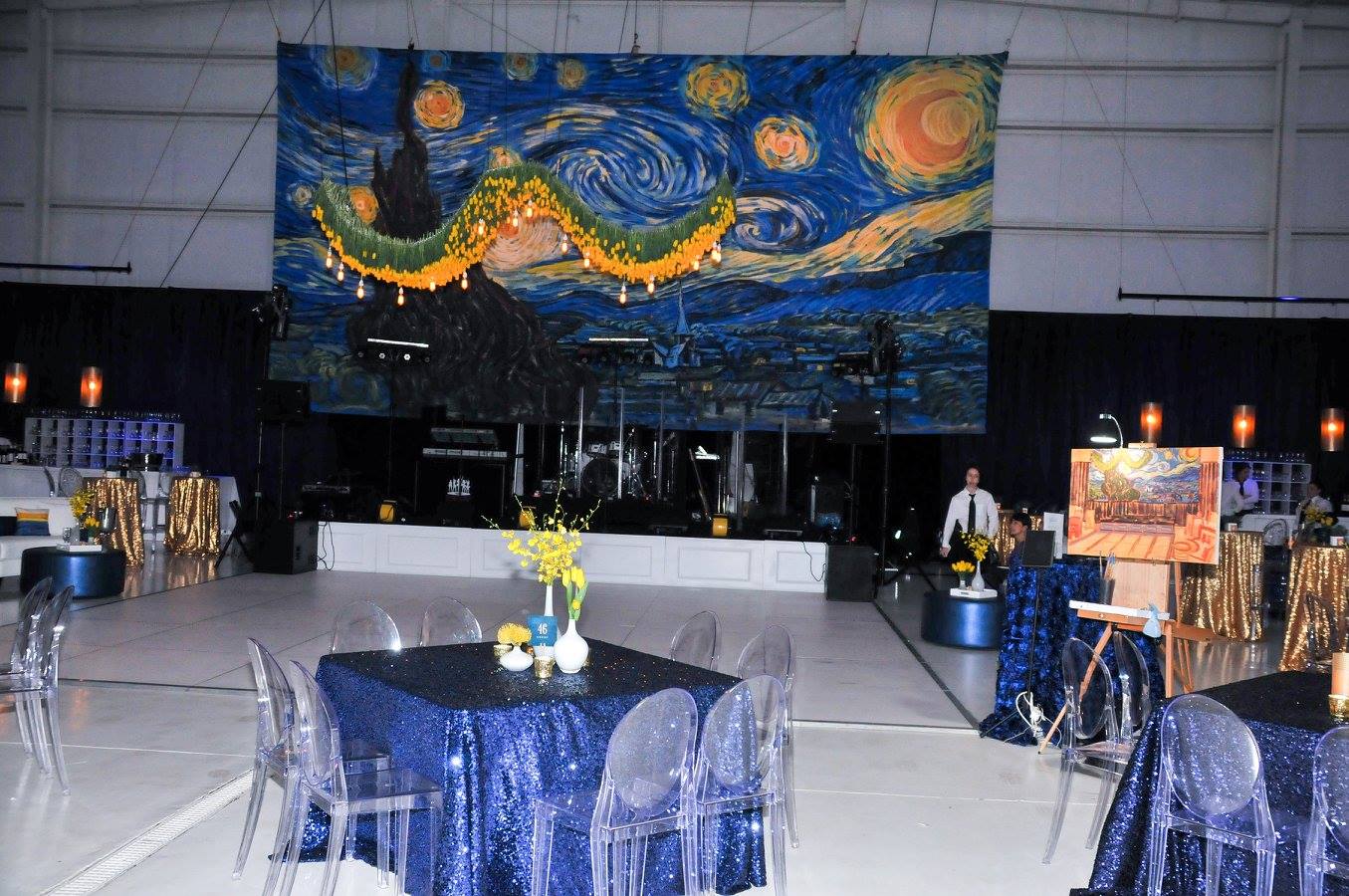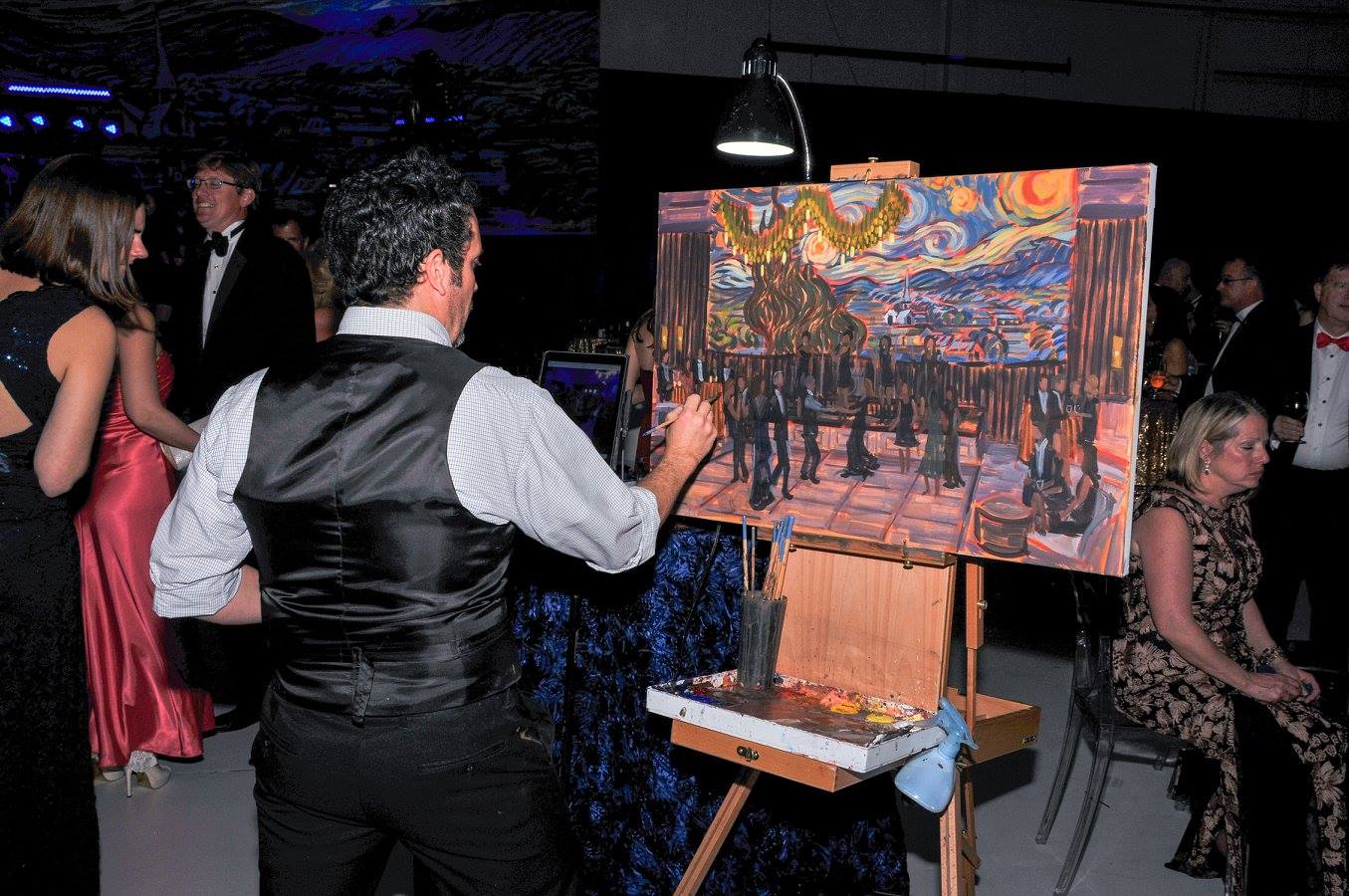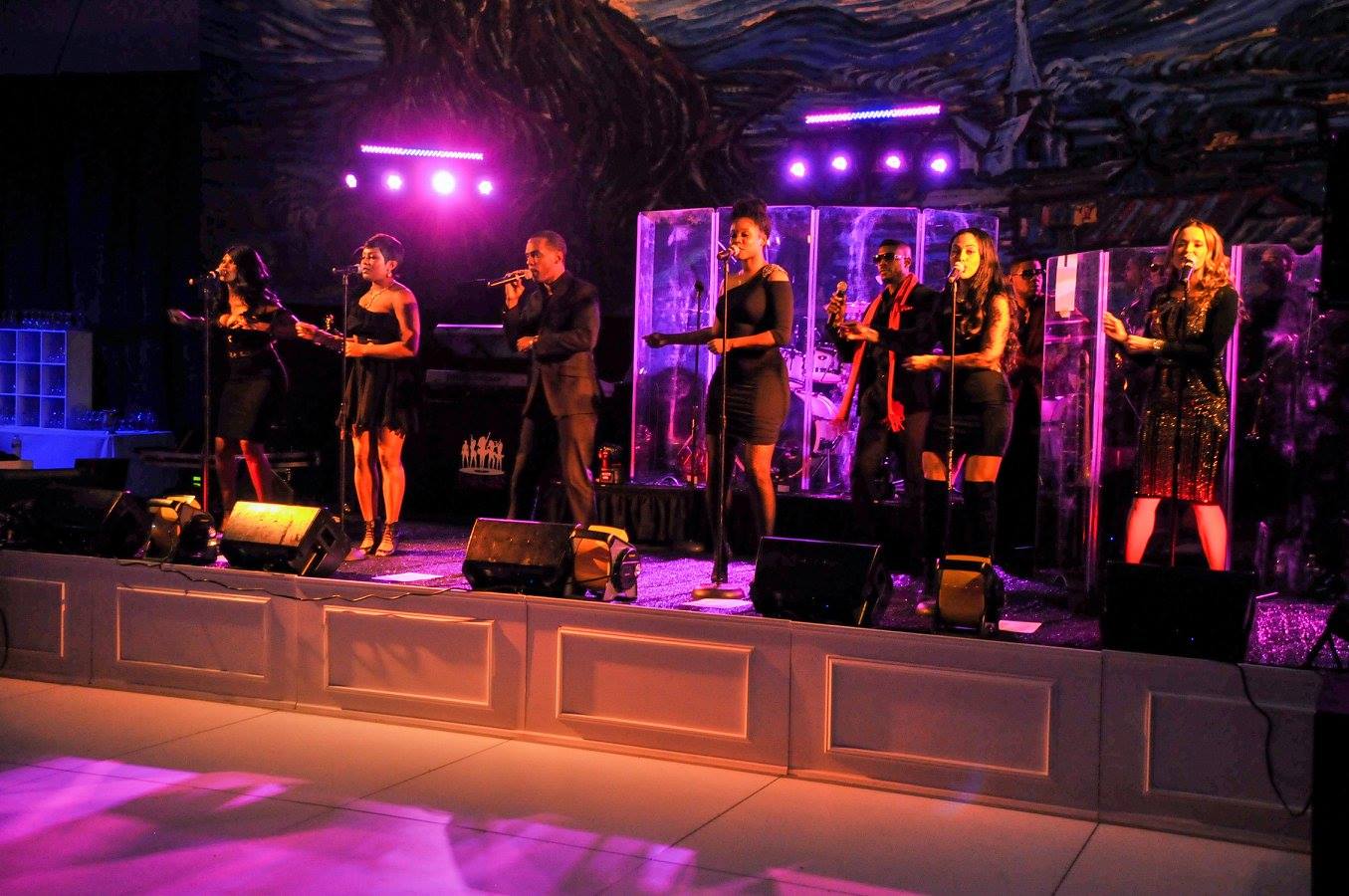 Event Host: New Hanover Regional Medical Center, Wilmington, NC || Event Venue: Air Wilmington Hangar, Wilmington, NC || Event Design: Salt Harbor Designs || Photography: Christopher Warren || Live Event Painter: Ben Keys, Wed on Canvas