Wildberry Farm
Marion, South Carolina
24 x 30 in. | Oil on Canvas
Wildberry Farm couldn't be a more picturesque setting for a gorgeous barn wedding. The open, lush green fields, Azaleas blooming, and beautiful white barn create the most charming wedding venue. It's relaxed, peaceful, and serene … in a way that channels focus to the beauty of what a wedding day is all about: celebrating two becoming one. Ashley and Davis' wedding day was just that! And the best part: Ashley's sister commissioned Ben to create a live wedding painting as a gift to them! The painting was a complete surprise that was a kept a secret for almost a year! The Sweetgrass Social girls transformed the reception space with vibrant pops of fuchsia, lavender accents, and rich green tones. The hanging flower chandeliers over each table created such a beautiful statement when you walked into the barn! The barn was full of life and gorgeous color, making inspiration for their wedding painting come naturally! Ben enjoyed capturing their first dance moment on canvas, along with their family and friends celebrating in such a beautiful space! Dana Cubbage Weddings captured the day perfectly in all it's vibrant colors! (Not to mention the flower girl that has won our hearts!) There's such authenticity in how Dana photographs a wedding with clean, bright, and TRUE images. I can honestly say, she caught just how gorgeous their day was from start to finish! This was indeed such a fun wedding to be part of and we hope the painting will bring so much joy to Ashley and Davis as the cherish the memory of their wedding day!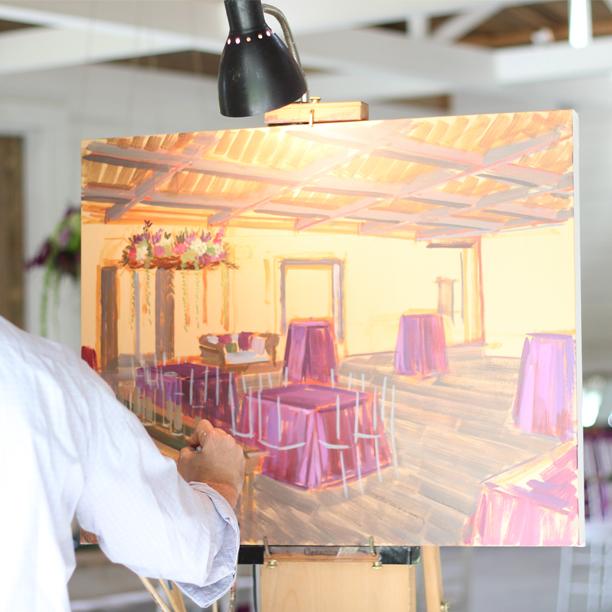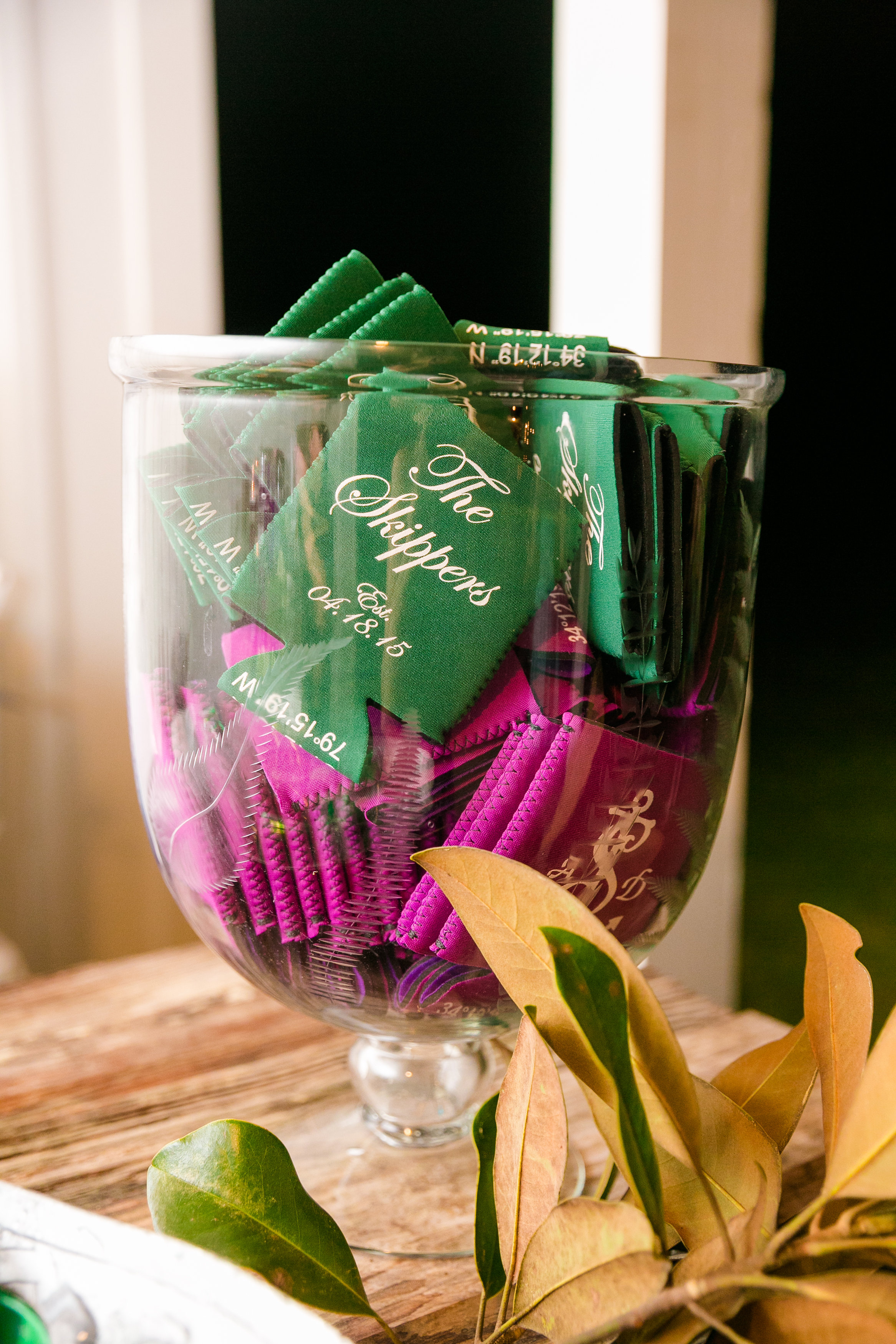 Venue: Wildberry Farm, Marion, SC || Planner: Sweetgrass Social || Photographer: Dana Cubbage Weddings || Florals: Flowers by Starks || Lighting: TEC || Catering: Catering for All Occassions || Rentals: Eventworks Myrtle Beach || Transportation: Gold Star Limo || Band: N'Tranze || Hair: LeeAnne || Makeup: Danyas || Bridesmaids Dresses: Bella Bridesmaid Charleston