Laura + Chris
Cape Fear Country Club
Wilmington, North Carolina
24 x 30 in. Canvas
One of the highest compliments we've ever received is when Laura + Chris were planning their wedding and chose their date around Ben's availability! Ben captured Laura's sister's wedding with a live painting (see Elizabeth's gorgeous painting here!) last year and their family was determined to have Ben celebrate with their family again! Each live painting is special, but having the opportunity to paint for each sibling brings on a whole new level of meaning to us! Laura and Chris' wedding day was indeed special, and Ben was welcome almost like family! It was so fun to see and recognize so many guests and family members, too! Cape Fear Country Club was a lovely backdrop for their day! Laura chose the most beautiful color pallet that included deep fall wine shades popped with feminine lavender notes. The hanging chandelier was an absolutely stunning centerpiece for their reception! Honestly, being part of their day was a true honor and highlight to our year! Cheers to this sweet couple and the opportunity to celebrate another joyous day with their family and friends!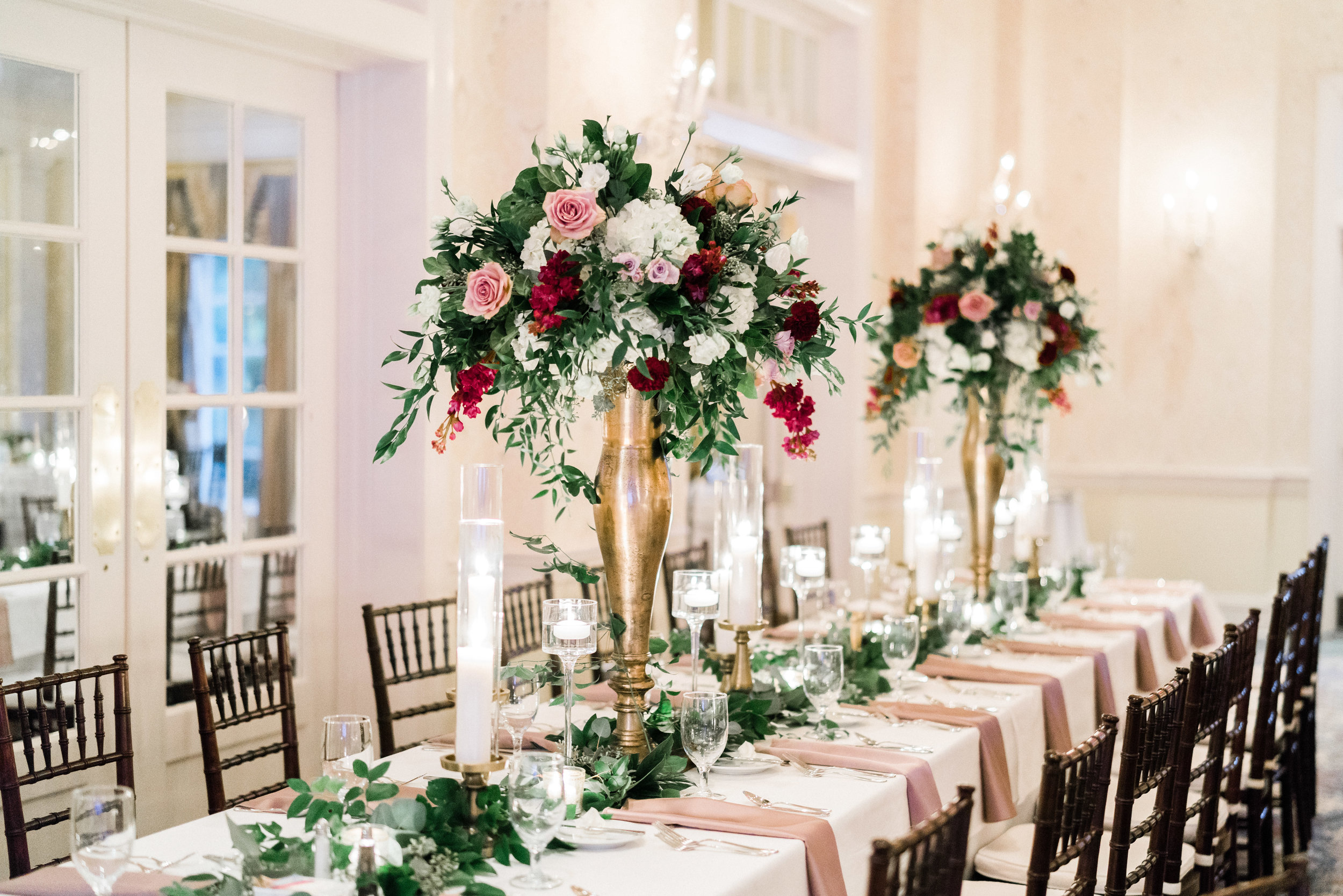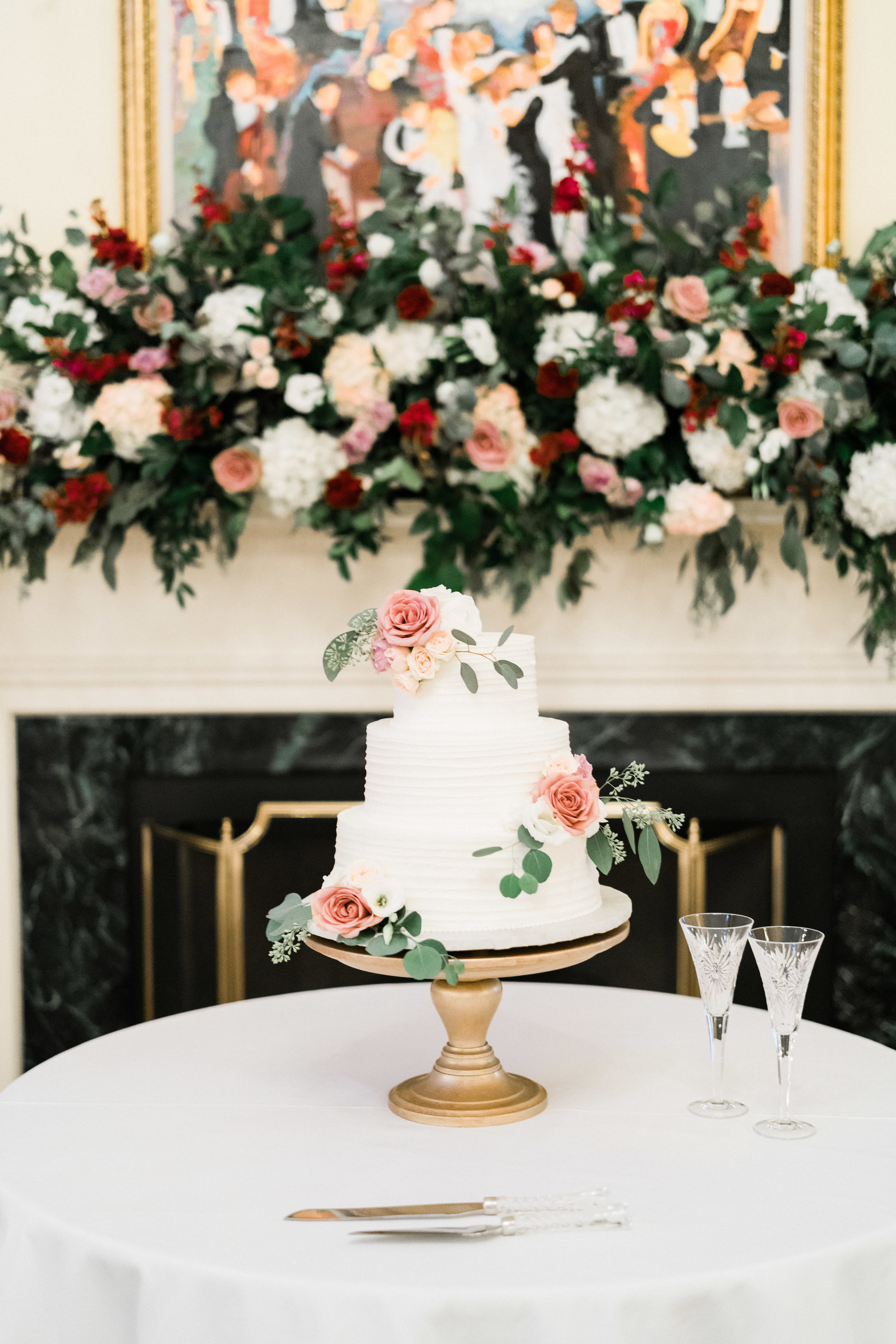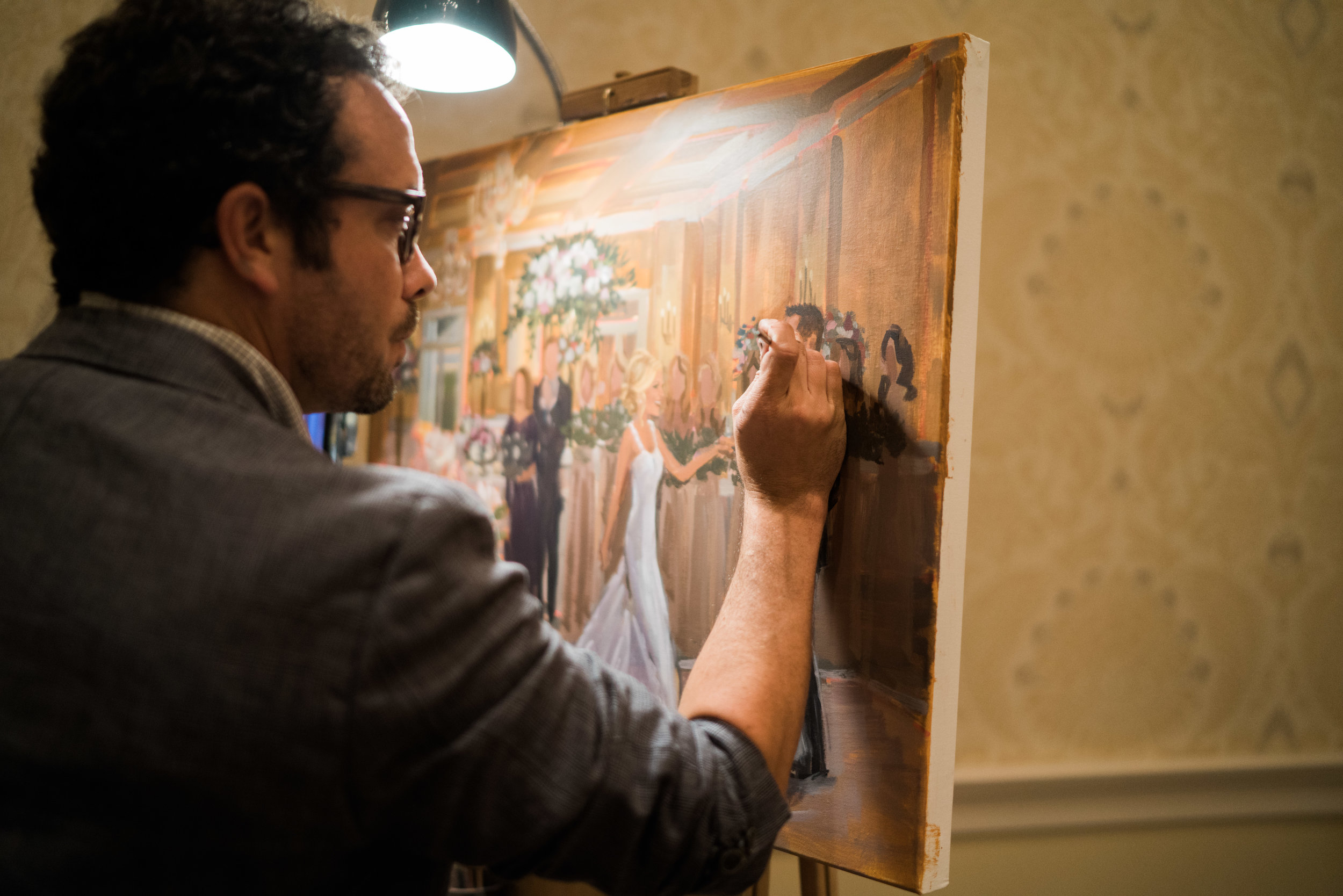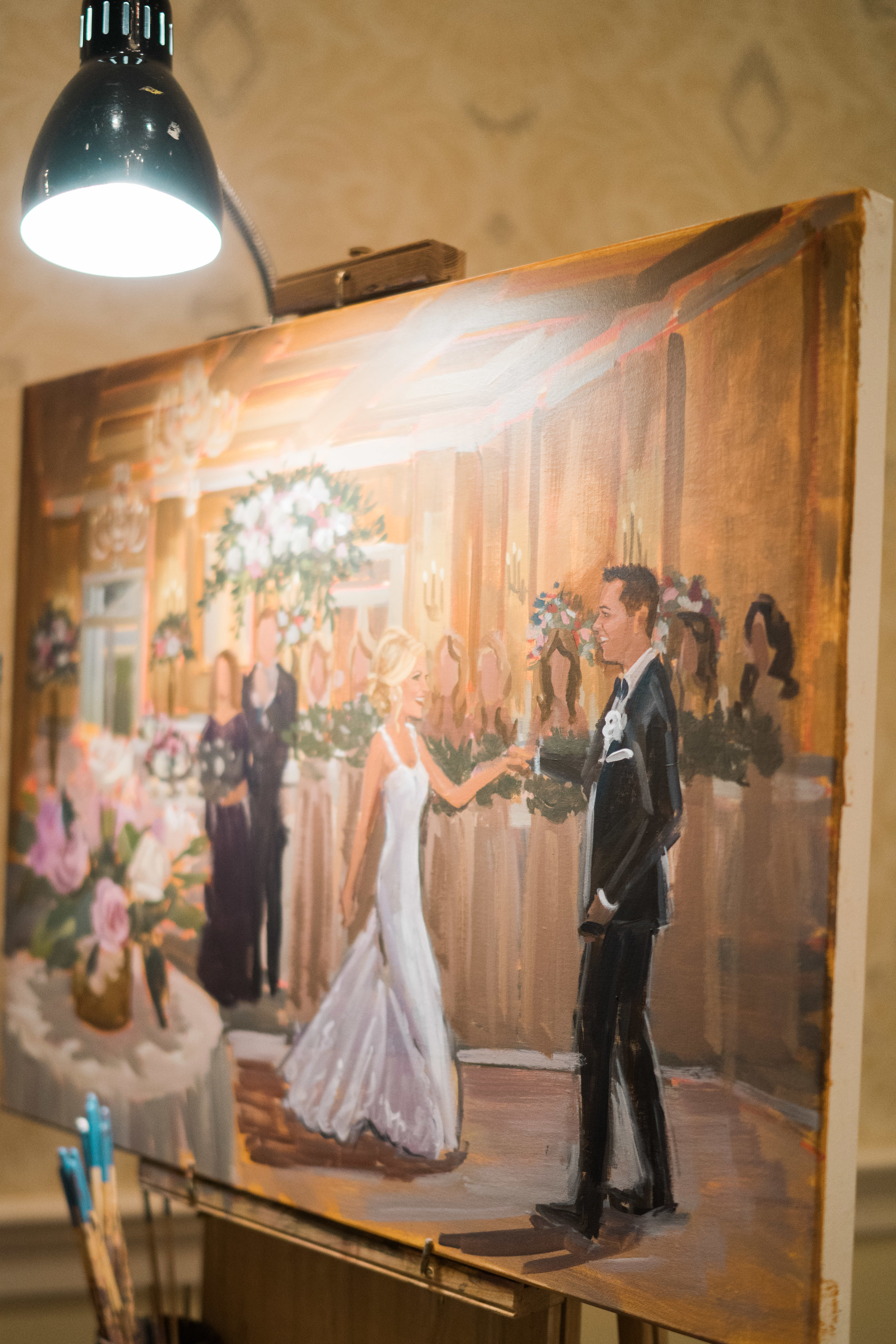 Ceremony Venue: First Baptist Church, Wilmington, NC || Reception Venue: Cape Fear Country Club, Wilmington, NC || Photographer: Treebird Photography || Dress Designer Ellis Bridal, via The Wedding Dress Shoppe || Hair: Jamie Warzel || Makeup Danielle Forte || Flowers Design Perfection || Band Right to Party || Cake Imaginary Cakes