Pine Lakes Country Club
Myrtle Beach, SC
24 x 30 in. | Live Wedding Painting
I (Jen) first met Porsche when she came to Modern Trousseau to try on bridal gowns. (Before joining the Wed on Canvas team, I was the director of the Modern Trousseau Charleston flagship.) As a wedding planner herself, Porsche and I instantly connected. Call it serendipity, she happened to be shopping for gown the same day Ben decided to create a painting en plein air … just across the street. (You can see the painting he created that day here.) As I was describing Ben's new launch of Wed on Canvas and creating live paintings, I pointed across the street and said, actually … there he is!
So of course, we were thrilled when Porsche decided to commission Ben to create a painting live on her own wedding day! Porsche and Paul Neal said I DO at the dreamy Pine Lakes Country Club. Their wedding day full of grace and sweet southern style, was an authentic reflection of the deep love they share. As you can imagine, as a wedding planner, Porsche gave each detail sincere thought. From brunch with a Bloody Mary bar … croquet on the lawn … to an exit with Confederate Soldiers firing off as they left … their wedding was full of unique surprises! The biggest surprise being a grand announcement. Porsche and Paul-Neal placed the names of four cities in a bowl, and drew the name of the city they would move to next! And Savannah it was … in fact, they close on their new house this week! With the help of the uber-talented ladies of Stunning and Brilliant Events, their wedding day was coordinated beautifully, and flawlessly. (Sara, Tia and Jacquie are amazing!!! … and they have just expanded to Charlotte!) Below we have shared a few images from Pasha Belman Photography. (Pasha is an artist in his own right!) This wedding day was truly special, and a day of welcoming … a welcoming into their new journey of love and life together. Cheers to this incredible couple and their southern-chic wedding day!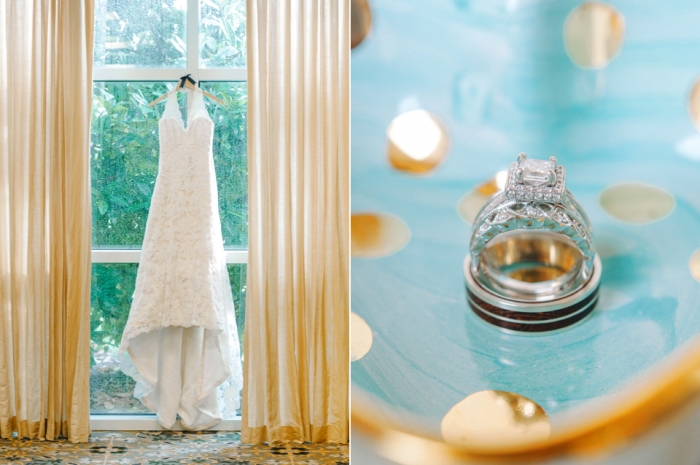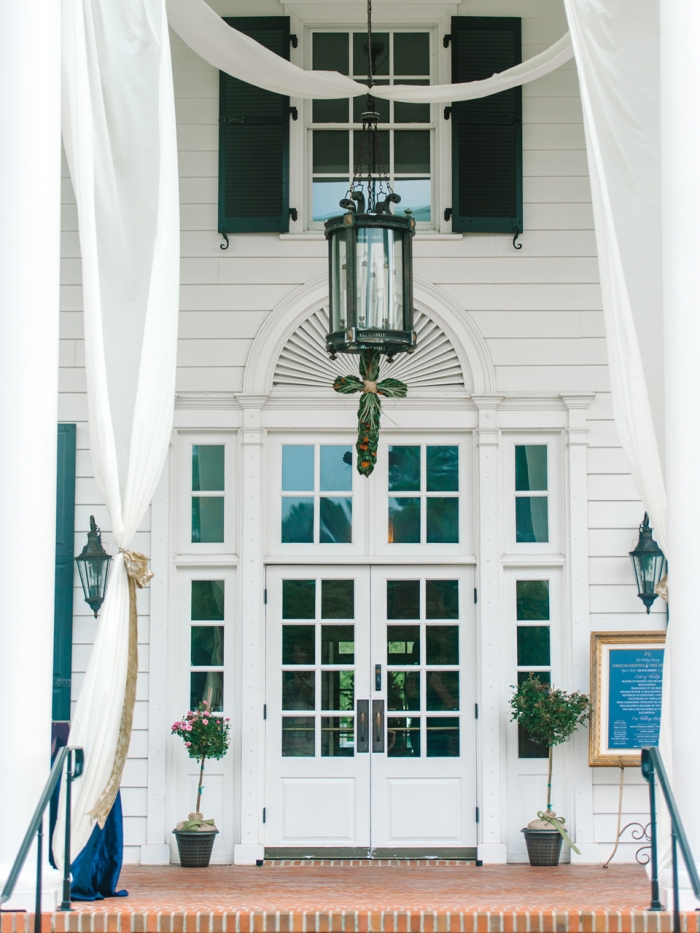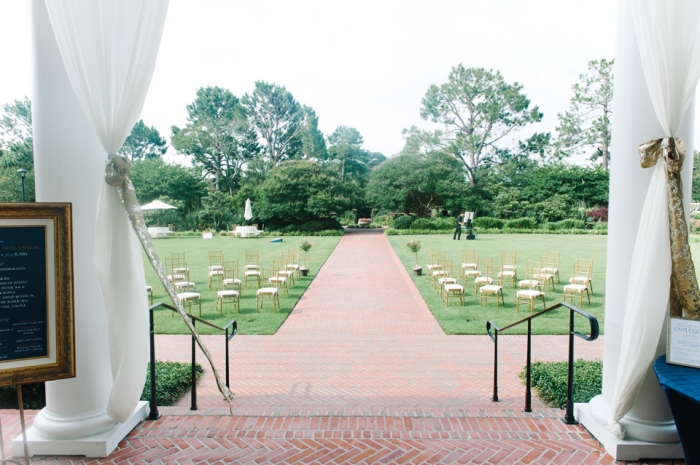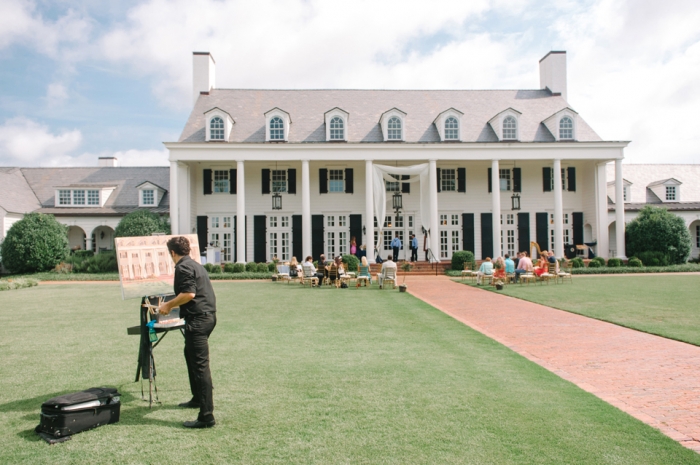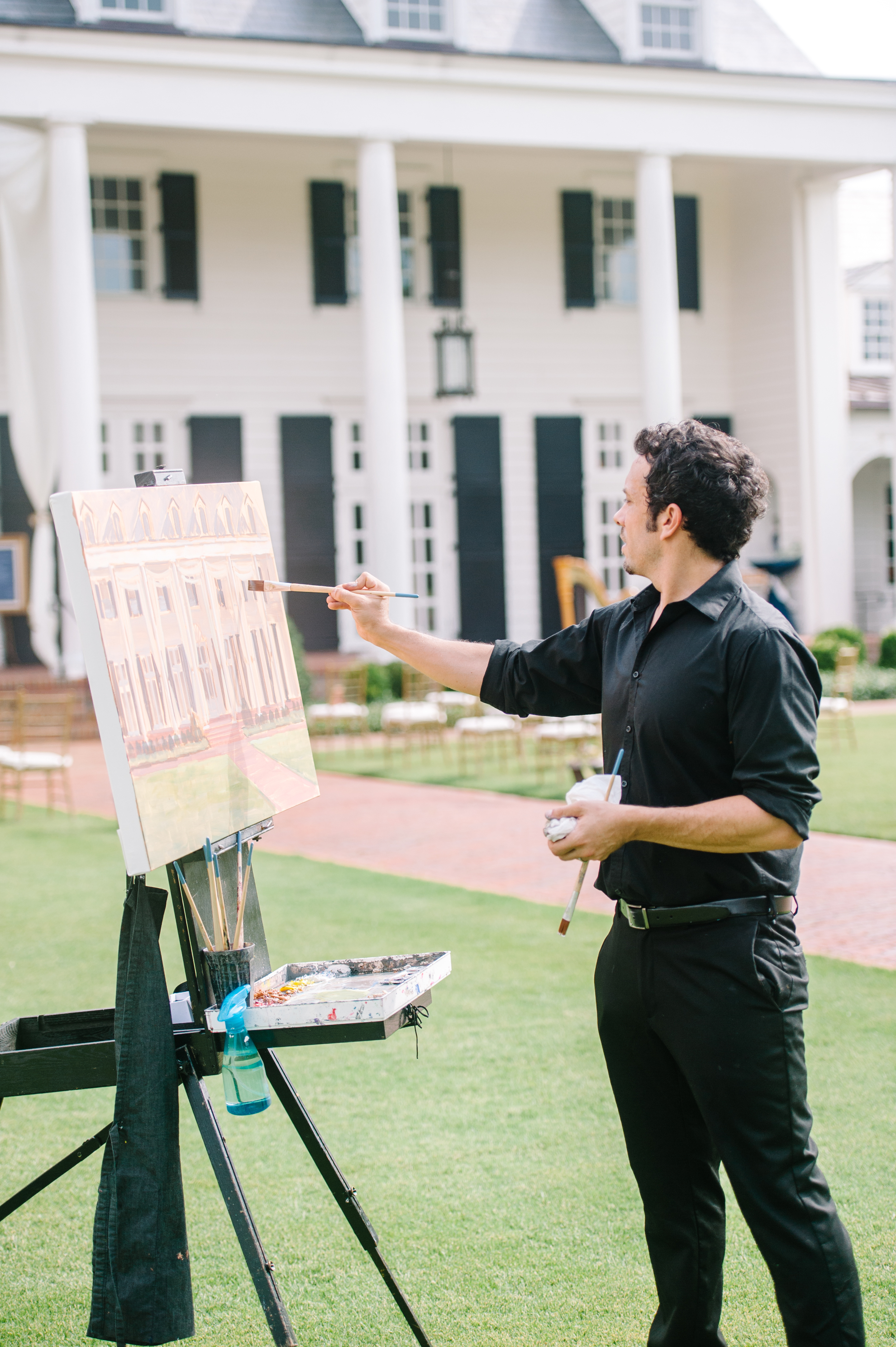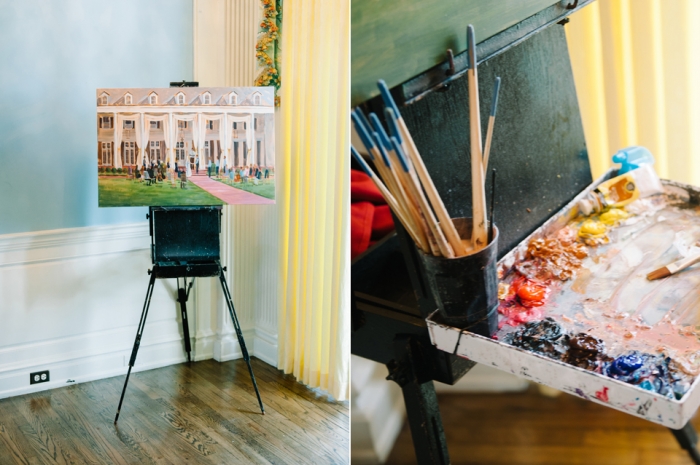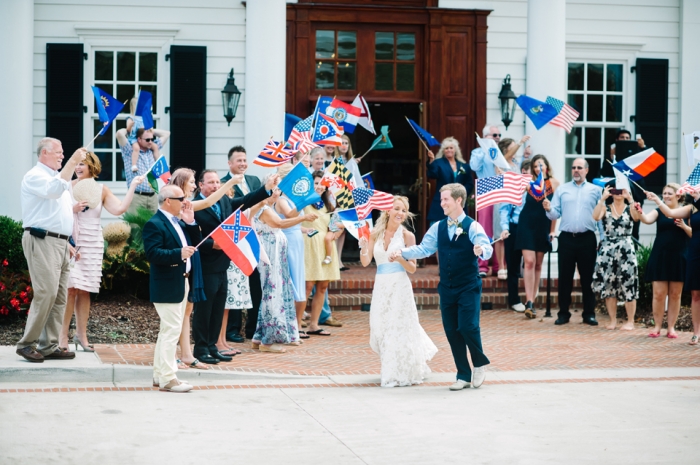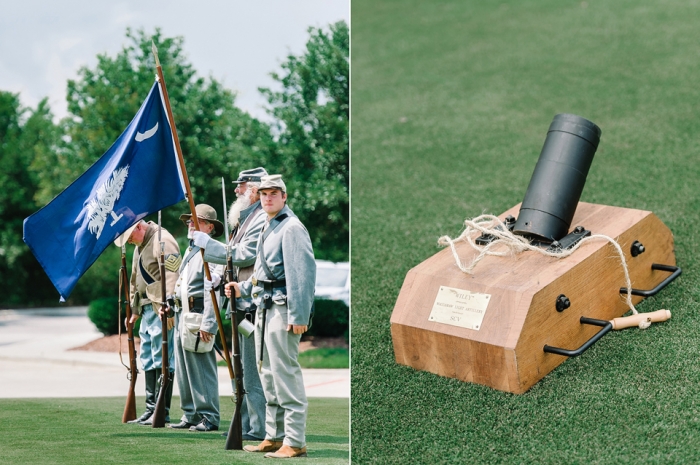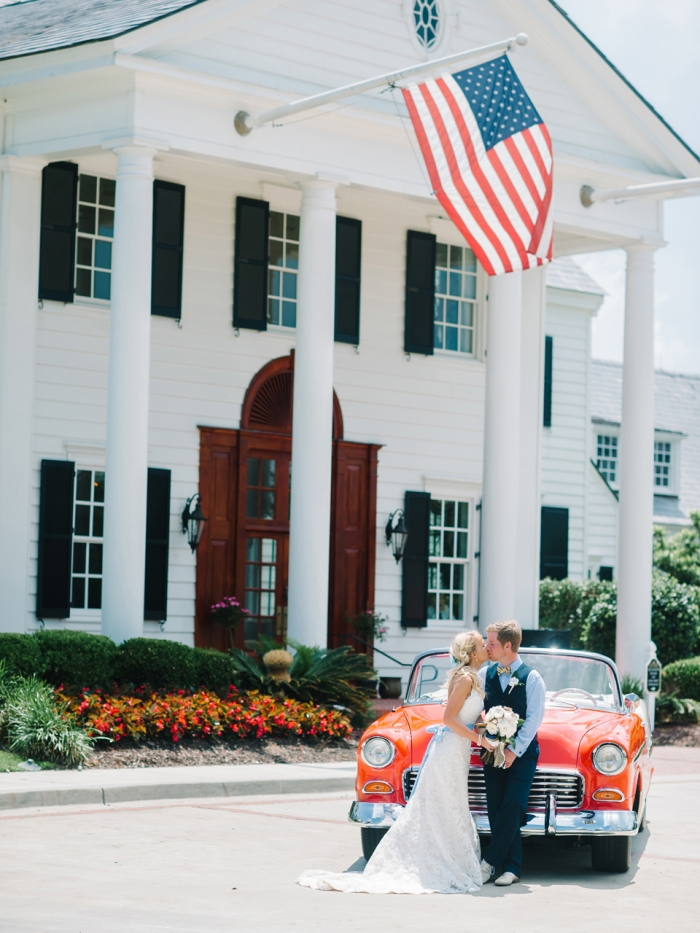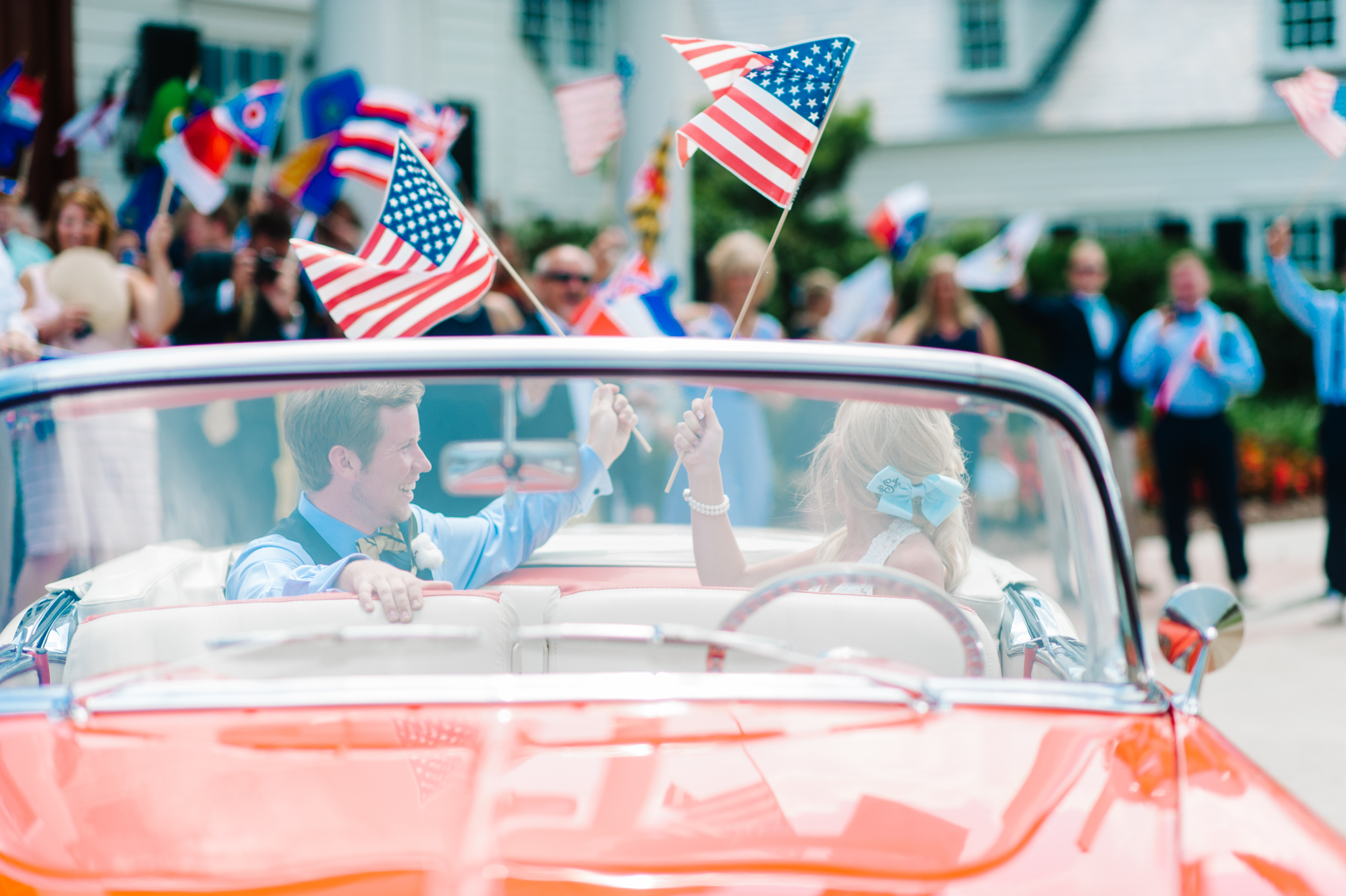 Event Planning || Sara Mcall of Stunning and Brilliant Events
Photographer || Pasha Belman
DJ || DJ Scott and Company
Crepe Station || Crepe Creations
Florals || Blossom Events
Hair and Make-Up || Dolce Lusso Salon and Spa
Linen Rentals || Event Works, Myrtle Beach
Officiant || Josh Yates
Ceremony and Cocktail Music || Becky
Yoga || Live Oak Yoga, Myrtle Beach