Fabulous Frocks Window Display by Wed on Canvas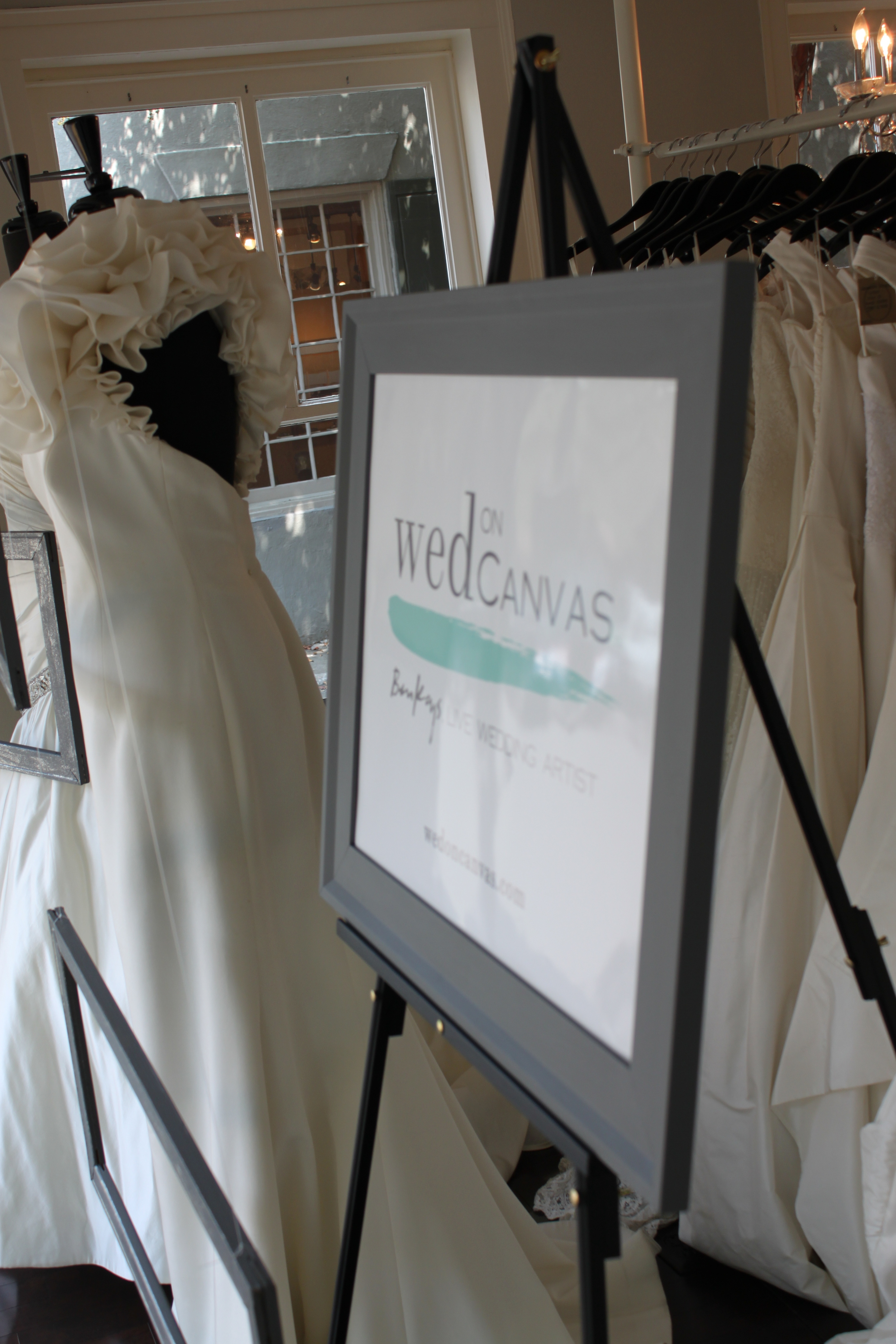 This week we had the pleasure of teaming up with local bridal boutique, Fabulous Frocks of Charleston, to design their window display. After personally having worked for a couture bridal label, I have so much appreciation for both the designers and the shops. Many of these designers are not just creating gowns, but are truly creating works of art. At Wed on Canvas, we believe every wedding is a work of art and every detail of planning, especially the dress! So keeping with our company's mantra, we wanted to create the feel that you were looking into a fine art gallery. We included a few Wed on Canvas paintings and literally framed these Fabulous Frocks.
Fabulous Frocks is bridal boutique with a twist. This Luxe Bridal Consignment boutique is nestled in the heart of downtown Charleston and sells new, once-wed and sample gowns from all of your favorite designers. The selection is incredible, the price is right and the staff are always smiling. Fabulous Frocks is a must when shopping for your wedding gown!
Head on over to Church Street now through October to check out our window display!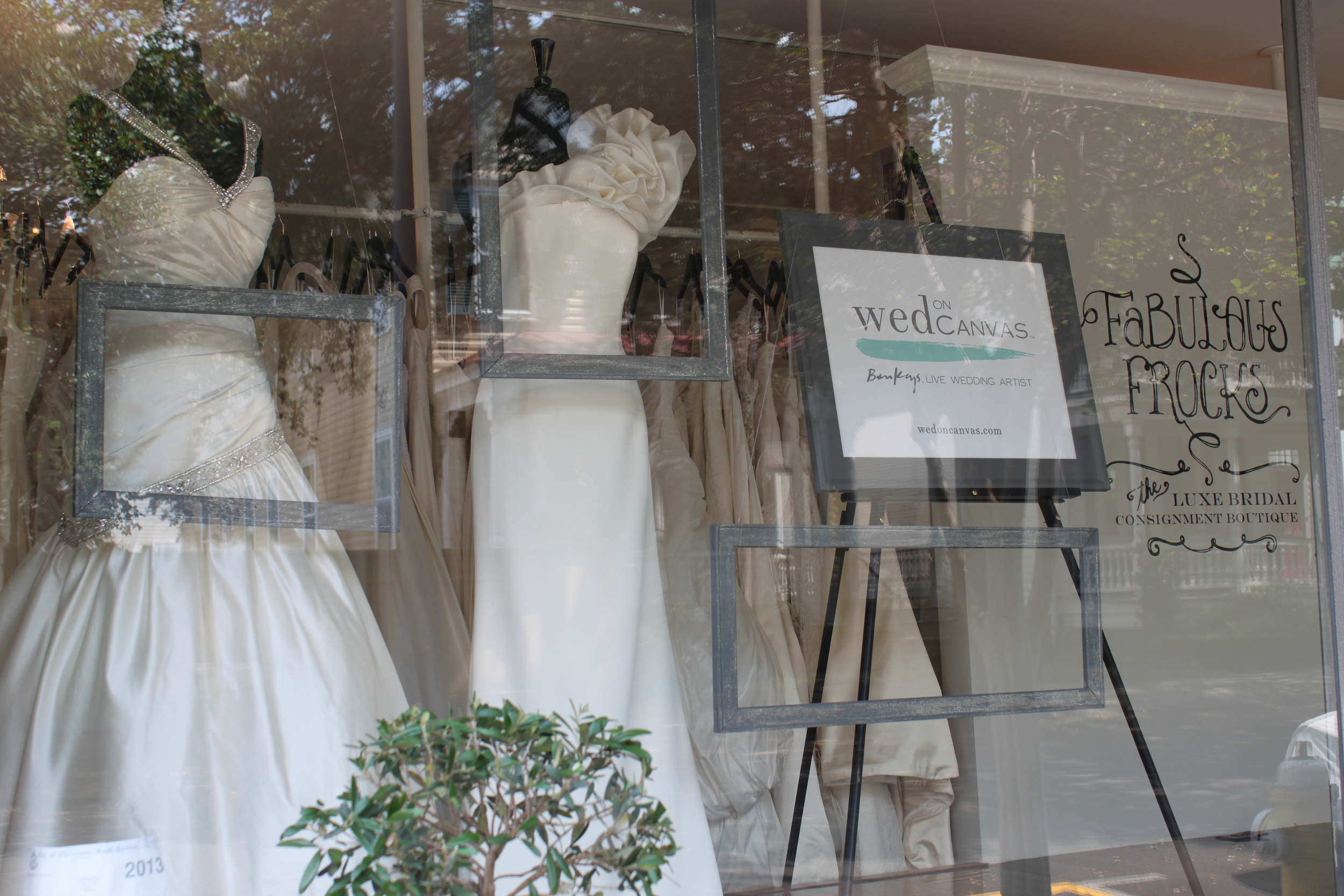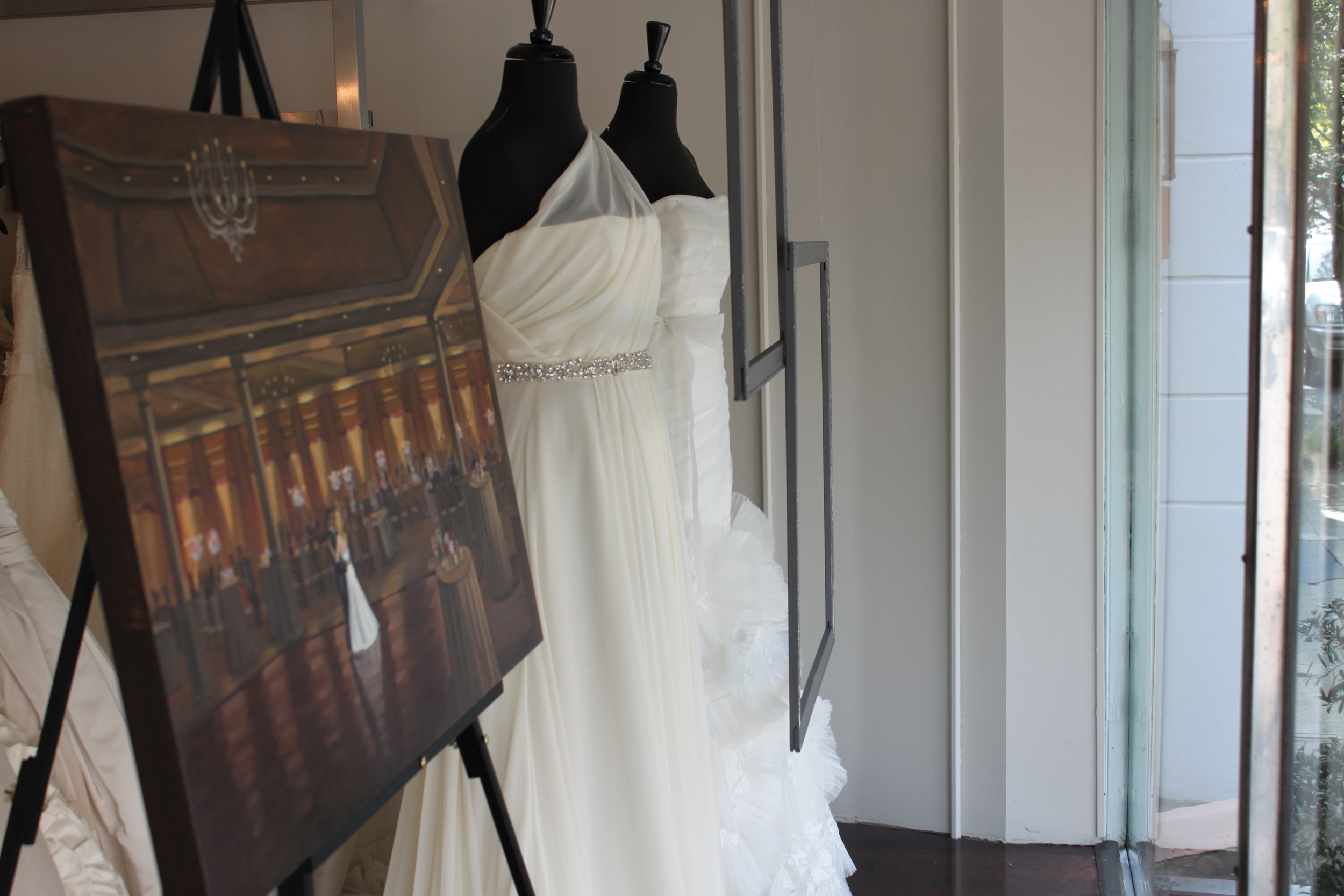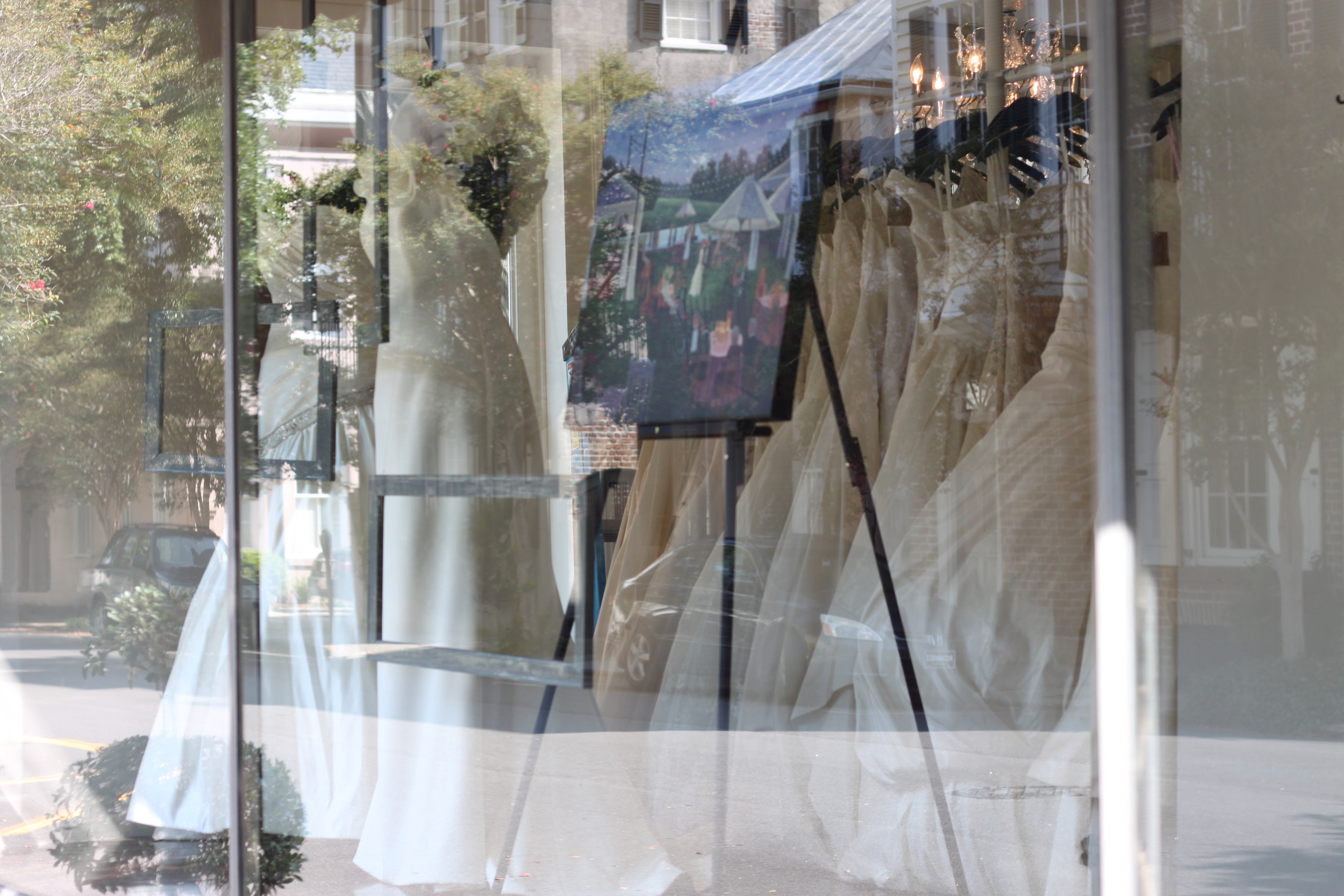 Fabulous Frocks // 100 Church Street, Charleston, SC // (843) 754-1855